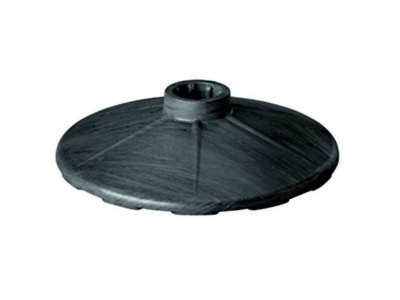 Pre-Weighted Bases for Posts and Chains
Our heavy duty bases will safely and securely hold your plastic posts in place. Manufactured from recycled PVC and coming in at an unparalleled 3kg, you can rest assured these bases are built to last. The most important feature of these bases is that they do not require sand or water to weigh them down.
Specifications
Material: 100% recycled PVC
Height: 8.4cm
Diameter: 34.5cm
Weight: 3kg
100% Money Back Guarantee
We are so confident that you will be delighted with our products we even offer to pay for any delivery costs incurred for plastic posts and chains returned back to us.
Lifetime Guarantee

We also offer a lifetime guarantee on our heavy duty bases. If your base suffers damage for any reason we will replace them free of charge, no questions asked.
Bulk Order Discounts
Buy 25 or more for £5.89 each
Buy 50 or more for £5.62 each
Buy 75 or more for £5.42 each
Buy 100 or more for £5.28 each
Buy 150 or more for £5.08 each
Delivery
Orders of plastic posts and chains may take up to 72 hours to be delivered for a one off fee of £22+VAT.
If you require any further information before you order please call 01213086441 or email hello@crowdcontrolsolutions.co.uk where one of our knowledgeable and friendly staff will be happy to help.