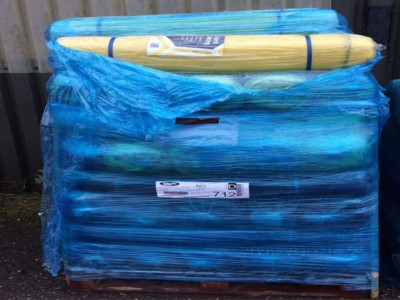 Heras Fencing Netting Available By The Pallet Load
A pallet load of 50 units of our 2m x 50m heras fencing netting. If you wish to split the pallet into various colours please contact a member of our team on 0121 308 6441 or hello@crowdcontrolsolutions.co.uk for a quote.
Pallet loads of heras fencing netting come with free 48 hour delivery.
Heras Fencing Netting Specifications
Length: 50 metres
Height: 2 metres
Specification: 60gsm
Colours: green, blue, orange, white, yellow and black
Finish: eyelets applied along top and bottom
View Product Categories