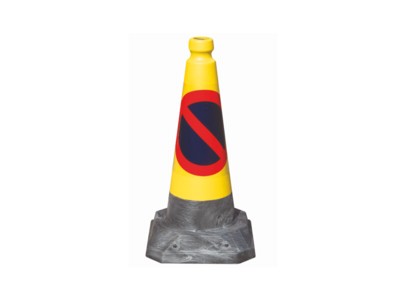 No Waiting Cones
The Roadhog No Waiting cone offers an effective way to prevent road users from parking and obstructing others on the road. The new reflective feature allows maximum visibility in low light making this one of the most practical 'No Waiting' cones available on the market
Features
• A 100% recycled sturdy one-piece cone featuring a distinctive extended black base area.
• Complete with a 'No Waiting' roundel.
Specifications
Base Width: 250mm
Height: 500mm
Weight: 2.5kg
Material: 100% recycled cone
Country of Origin: United Kingdom
Delivery
All of our No Waiting Cones are delivered the next working day for only £8.85+VAT regardless of quantities (for all orders placed before 1pm).
Did you know we also offer a traffic cone hire service? Ideal for those one off or occasional events where a traffic guide is needed but storage is an issue. All of our hire service prices include delivery and collection by our own drivers on our own vehicles. Why not get an quick quote using our simple online form.