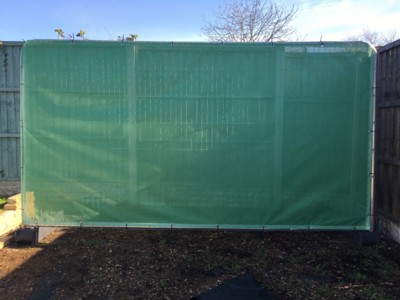 Plain Heras Fence Covers - PVC
Plain PVC fence covers are ideal for both indoor and outdoor use due to the perforated mesh available in our 330GSM fence covers or the solid banner material available in our 500GSM fence covers. Our unbranded Heras fence covers can be purchased in any colour required, indeed a corporate colour match is our speciality. This item is often purchased with our branded PVC fence covers to bring cost savings to brand a whole site, customers often use one branded then one branded fence cover in a step and repeat formation.
Fire Rating
Please note all of our PVC mesh and PVC banner materials come with B1 fire rated certification, we do not offer PVC materials without this guarantee.
Best Price Guarantee
We are supremely confident that we offer the best products at the best prices, however if you do find a cheaper quote elsewhere we will offer to beat it. We can manufacture to suit your specific fences, however our standard fence covers are made to the following finish:
Length: 3375mm
Height: 1780mm
Material: B1 fire rated 330GSM PVC mesh or 500GSM PVC banner
Printing: Full colour
Finish: Welded hem, metal eyelets
Artwork Requirements
If you already have your own specific colour code please send this to hello@crowdcontrolsolutions.co.uk, please note that we print to CMYK so we would need an equivalent CMYK code to colour match as best possible to Pantone, HEX, RAL or RGB colours.
Delivery
Our online prices are based on FREE DELIVERY in a 7 working day turnaround time from artwork approval, if you require your PVC fence covers delivered within 1-7 working days please contact us for prices.
We have a wide range of Heras Fence Covers for you to choose from to suit any and every budget, for more information before you order our covers please call 0121 308 6441 or email hello@crowdcontrolsolutions.co.uk where one of our knowledgeable and friendly staff will be happy to help.