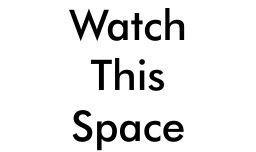 Crowd Barrier Covers - Single Sided PVC Banners
Our single sided PVC crowd barrier covers are manufactured from a PVC mesh at 330GSM or a PVC banner at 500GSM material. Whether for one off outdoor event use or for long term queue barrier use we will have a finish to suit your needs.

We can manufacture to suit your specific barrier sizes however our standard barrier covers are made to the following finish:
Length: 1900mm or 2100mm (dependant on barrier size, check out our blog on how to measure for your barrier covers)
Height: 800mm
Printing: Full colour single sided
Finish: Metal eyelets, rounded top corners
Material: Flame retardant 330GSM PVC mesh or 500GSM PVC banner
Artwork Template
Please find below our airmesh barrier cover template. These covers are for the industry standard 2.3m crowd control barriers, and will fit approximately 90-95% of the barriers sold in the UK. If you are unsure of your barrier size please give us a call and one of experienced and helpful staff will be able to guide you in the right direction in order to get the correct barrier covers for your barriers.
PVC Single Sided Banner Template - to follow
Once your artwork has been created, or if you are using pre-exisiting artwork please email this to artwork@crowdcontrolsolutions.co.uk, alternatively you can use a free file sharing site such as mailbigfile.com or wetransfer.com. We are able to create simple artwork for a nominal charge, send us your logo and we can place this on any coloured background whilst adding any additional text or images you require.
Delivery
Our online prices are based on a 7-10 working days turnaround time from artwork approval, if you have an urgent barrier covers requirement please contact us for prices. PVC barrier covers are offered with delivery of just £22+VAT regardless of order size.
We have a wide range of Crowd Barrier Covers for you to choose from to suit any and every budget, for more information before you order our covers please call 0121 308 6441 or email hello@crowdcontrolsolutions.co.uk where one of our knowledgeable and friendly staff will be happy to help.