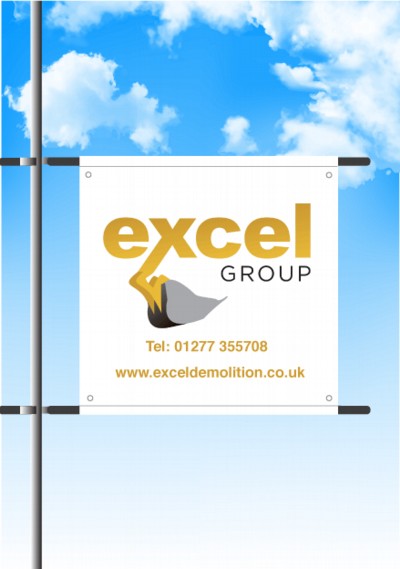 Scaffolding Banners - 1m x 1m
Available with single or double sided print and finished with 90mm, top and bottom, open ended welded sleeves for scaffold poles, our scaffold banners come finished with a reinforced hem and with eyelets in each corner.
Bulk Discounts
Buy 10 or more for 5% off
Buy 20 or more for 10% off
Buy 50 or more for 15% off
Buy 100 or more for 20% off
For orders of 100 or more please contact us for a quote.
Artwork
Our scaffold banners and wraps are made to suit your specific requirments. If you already have your own artwork please send this to hello@crowdcontrolsolutions.co.uk. We can also create simple artwork free of charge, send us your logo and we can place this on any coloured background whilst adding any additional text or images you require.
Delivery
Our scaffold banners and wraps are delivered in 7-10 working days. All banners are sent to you rolled up in a box to avoid any creases or damage. Delivery costs are set at £22+VAT regardless of quantities.
For more information before you order our scaffold banners and wraps please call 01213086441 or email hello@crowdcontrolsolutions.co.uk where one of our knowledgeable and friendly staff will be happy to help you find your perfect scaffold advertising tool.