Traffic Cones For Sale
Road Cones, No Parking Cones, Traffic Management Cones, No Waiting Cones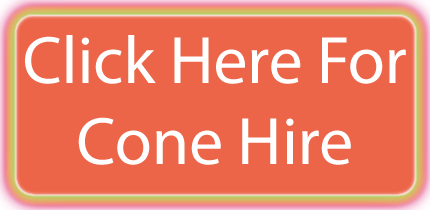 We are delighted to offer a wide array of traffic cones for sale as well as traffic cones for hire, all delivered within 24 hours for just £8.85+VAT. Order online for a stress free purchase with our easy to use shop or call us to discuss further options including card payments and credit accounts. We cater for all orders, from a single no parking cone to a lorry load of motorway traffic cones, we happily supply to all customers small, medium and large.
If you cannot see the specific product you are after or require bespoke traffic cones or branded cones please call 0121 308 6441 today to see how we can help you.
Traffic Cones Delivery
All of our traffic cones are delivered the next working day for only £8.85+VAT regardless of quantities for all orders placed before 1pm.
Traffic Cone Hire
Did you know we also offer a traffic cone hire service? Ideal for those one off or occasional events where a traffic guide is needed but storage is an issue. All of our hire service prices include delivery and collection by our own drivers on our own vehicles. Why not get an quick quote using our simple online form.