Choose The Right Base For Your Advertising Flags
When it comes to choosing the correct base for your advertising flags there are 4 main options available with one main consideration - What type of ground are your flags to be situated on?
Soft Ground
If your flags are to be permanently placed on soft ground, ie. grass or sand, then the choice of base comes down to the spike base or the plastic fillable base:
Spike Base - £14.50+VAT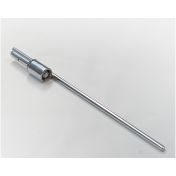 Suitability: grass or sand Suitability: grass or sand
The spike base is by far the most popular product in the UK when it comes to soft ground as it will give you added stabilty in the often found adverse weather conditions in the UK.
Hard Ground
If your flags are to permanently placed on hard ground, ie. tarmac or indoors, then the choice of base comes down to either the plastic fillable base or the drive on base:
Drive On Base - £12+VAT Plastic Fillable Base - £19.50+VAT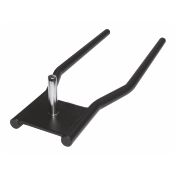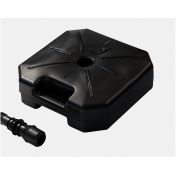 Suitability: car showrooms Suitability: soft and hard ground
Multi Purpose Use
A further consideration is whether your flags are for a one off event or for long term use. If they are for long term use are they going to be permanently situated in one location or are they to be moved around? If they are going to be used at various locations then the best base for you to choose would be the plastic fillable base. This is our multi-purpose base and can be used on both hard and soft ground, when filled with water these bases weigh 17kg and when filled with sand they come in at a whopping 26kg, easily enough to withstand the windiest of conditions.
All of our flags are interchangeable with all of our bases so you can purchase a plastic fillable base and a spike base whilst only ordering 1 advertising flag, if you wish to choose this route please call us today on 0121 308 6441 for a bespoke quote.
We want you to get the right product first time round so if you are unsure what advertising flag base best suits your needs please get in touch where one of our knowledgable and friendly staff will be able to assist you.