Barrier Covers
Crowd Barrier Covers, Barrier Jackets & Barrier Scrim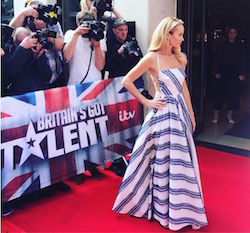 Crowd barrier covers, barrier jackets and barrier scrim offer unique and affordable solutions to enhance brand awareness whilst hiding those unsightly crowd control barriers. We have a wide range of covers with prices starting at just £14.00 per cover. As the UK's cheapest supplier of personalisable barrier branding products we will have a barrier advertising product to suit your budget.
Our range of crowd barrier covers and barrier jackets are handmade to ensure a perfect fit to your barriers every time. All covers and jackets are finished with a reinforced hem and metal eyelets with double sided printing coming as standard. If you are unsure which barrier cover best suits your needs please read our Crowd Barrier Covers Choices Blog to help you decide.
Ideally used at a range of events, stadiums, arenas and nightclubs, barrier covers can also be used as an additional revenue stream for your business as your clients can effectively promote their products and services on your barriers.
Bulk Discounts
All of our crowd control and pedestrian barrier covers come with bulk order discounts. Please select your required finish above to see item specific discounts.
Barrier Covers Artwork Templates
Please find below our two most popular barrier cover templates. These covers are for the industry standard 2.3m crowd control barriers, and will fit approximately 90-95% of the barriers sold in the UK. If you are unsure of your barrier size please give us a call and one of experienced and helpful staff will be able to guide you in the right direction in order to get the correct barrier covers for your barriers.
Fabric Airmesh and Knitted Polyester Standard Barrier Cover Template
For barrier scrim please create artwork to 850mm high in individual lengths of no more than 25 metres per length
Once your artwork has been created, or if you are using pre-exisiting artwork please email this to artwork@crowdcontrolsolutions.co.uk, alternatively you can use a free file sharing site such as mailbigfile.com or wetransfer.com. We are able to create simple artwork for a nominal charge, send us your logo and we can place this on any coloured background whilst adding any additional text or images you require.
Barrier Covers With Free Delivery
All crowd barrier covers are delivered FREE OF CHARGE in 7 working days and are sent to you rolled up in a box to avoid any creases or damage. If you require your barrier covers more urgently please contact us for an express turnaround quote.
For more information before you order your covers please call 01213086441 or email hello@crowdcontrolsolutions.co.uk where one of our knowledgeable and friendly staff will be happy to help you find your perfect crowd barrier covers.