Site & Event Branding
As branding specialists selling direct to the event and construction industries we can offer you unbeatable rates on a variety of bespoke advertising products. With free delivery on all of of our specialised printed items we can brand your event or site without the need to source any items from elsewhere. If you cannot find the specific product you are looking for or wish to talk through your specific requirements please call 0121 308 6441 or email hello@crowdcontrolsolutions.co.uk
Fence Covers And Fence Scrim - Bespoke Fence Branding Heras fence scrim, heras fence covers and heras fence banners are the perfect way to enhance your brand, promote events , produce general awareness of your organisation and make optimal use of your Heras fencing. We provide bespoke heras branding...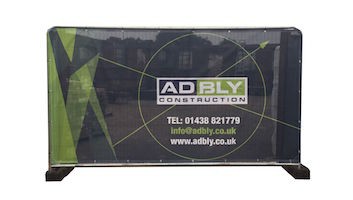 Crowd Barrier Covers, Barrier Jackets & Barrier Scrim Crowd barrier covers, barrier jackets and barrier scrim offer unique and affordable solutions to enhance brand awareness whilst hiding those unsightly crowd control barriers . We have a wide range of covers with prices starting at just £14.00...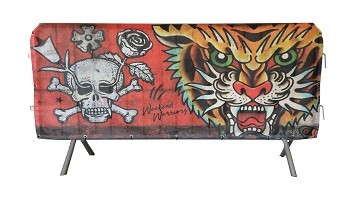 Promotional flags, event flags and feather flags enable you to maximise your business's presence and create a truly spectacular wow-factor. Whether you want a teardrop flag, feather flag, rectangle flag or sail flag, they are guaranteed to create a long lasting impact and brand awareness.