Traffic Management
Watch this space for our ever increasing range of traffic management items.
Buy Chapter 8 Barriers And Plastic Pedestrian Barriers
Chapter 8 barriers are extremely robust and made from extremely durable plastic, ideal for safety and pedestrian control, making them highly popular amongst construction site and traffic management clients. Offering high visibility, Chapter 8 plastic barriers are highly effective to separate your site and the general public.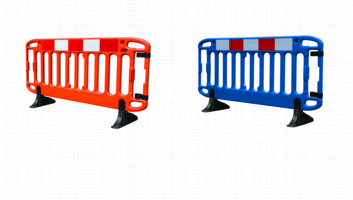 Buy Road Traffic Cones
Our UK manufactured traffic cones are the preferred traffic cone solution. We have a wide range of cones to choose from to suit your site or roadwork requirments and come with free UK delivery. Made with UV stabilised HDPE moulded top and heavy duty 100% recycled PVC base.