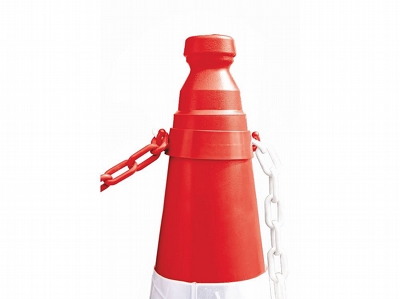 Red Cone Chain Connector
These red supports fit on top of traffic cones in order for you to create an affordable chain and cone demarcation or queue barrier.
******CURRENT LEAD TIME 1-2 DAYS******
Bulk Order Discounts
Please note all orders come with FREE UK DELIVERY regardless of quantities.
Buy 25 for £2.71+VAT per unit
Buy 50 for £2.26+VAT per unit
Buy 75 for £2.14+VAT per unit
Buy 100 for £2.07+VAT per unit
Buy 200 for £1.96+VAT per unit
Free UK Delivery
All orders of traffic cones received by 1pm will be shipped to the UK mainland next working day with FREE DELIVERY regardless of quantities.
We are increasingly supplying a large number of European mainland countries with our range of products, if you would like a quote on non-UK mainland delivery please call 0121 308 6441 or email hello@crowdcontrolsolutions.co.uk