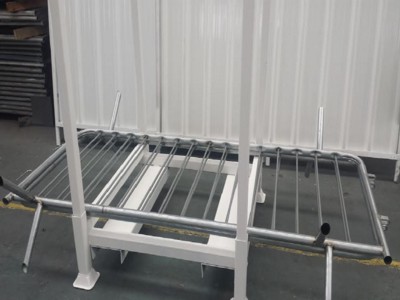 Our barrier stillages are custom made to order in our UK manufacturing plant and come in any colour to suit your corporate needs.
They are manufactured with removable posts for ease of loading and unloading of the barriers and are easily stackable via the use of a forklift.
Each stillage can hold up to a maximum of 30 of our crowd control barriers.