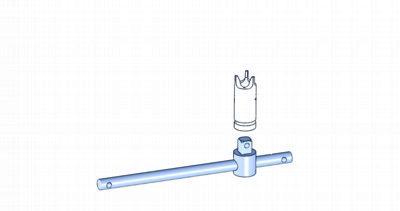 Anti-Tamper Tool
Our tool is the only way that our anti-tamper couplers can be removed from our fence panels.
Free Delivery
These tools will be shipped to the UK mainland in 2-3 working days with by our parcel carrier DPD.
We are increasingly supplying a large number of European mainland countries with our range of products, if you would like a quote on non-UK mainland delivery please call 0121 308 6441 or email hello@crowdcontrolsolutions.co.uk
Credit Accounts
Credit accounts are available on request, please download and fill in our New Customer Account Form and email the completed form to hello@crowdcontrolsolutions.co.uk where you will gain an instant decision on a credit account. Start trading with us today!