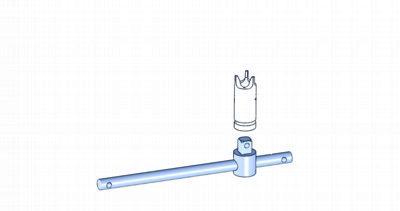 Anti-Tamper Tool
Our tool is the only way that our anti-tamper couplers can be removed from our fence panels.
UK Next Day Delivery
Fence coupler tools are available with UK next day delivery via our overnight parcel carrier Parcelforce for just £22.00+VAT. Please note if you have also purchased temporary fence panels and feet then your couplers will arrive with your fence delivery in your selected time frame.
We are increasingly supplying a large number of European mainland countries with our range of products, if you would like a quote on non-UK mainland delivery please call 0121 308 6441 or email hello@crowdcontrolsolutions.co.uk
Credit Accounts
Credit accounts are available on request, please download and fill in our New Customer Account Form and email the completed form to hello@crowdcontrolsolutions.co.uk where you will gain an instant decision on a credit account. Start trading with us today!