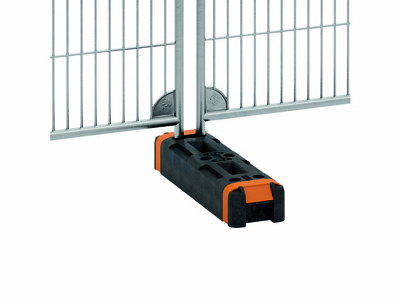 Hi-Visibility Temporary Fence Feet - Concrete Filled Hi-Vis Casing
Our hi-visibility temporary fence feet effectively highlight any potential trip hazards along the whole length of the perimeter fencing. The high visibility plastic casing is filled with concrete to give a total weight of 18kg per foot thus creating a strong and safe base for your temporary fence panels.
These feet fully comply with the governments guidelines on protecting the public.
Dimensions:
Length: 770mm
Width: 203mm
Height: 122mm
Weight: 18kg