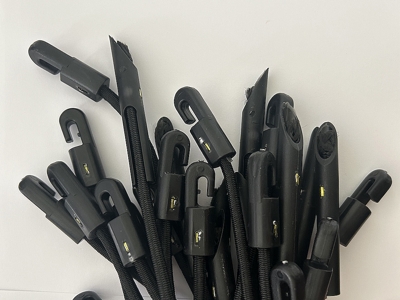 Bungee Cords - Reusable And Eco-Friendly
£23.75
See other Ties And Cords
Reusable Bungee Cords
100 pack of our reusable, heavy duty bungee cords to attach to our plain and printed netting, banners and associated items. These items can be used site after site as unlike cable ties they do not have to be cut to take them down and therfore are an eco-friendly, universal attachment.
Specifications
Colour: Black or White
Length: 300mm
Width: 48mm
Pack Size: 100 units
Free UK Next Day Delivery
All orders of bungee cords received by 1pm will be shipped to the UK mainland next working day with FREE DELIVERY regardless of quantities.
We are increasingly supplying a large number of European mainland countries with our range of products, if you would like a quote on non-UK mainland delivery please call 0121 308 6441 or email hello@crowdcontrolsolutions.co.uk