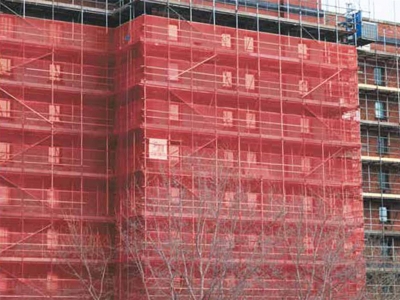 Scaffold Netting
Scaffold netting offers an affordable solution to form a scaffolding debris net barrier. Supplied off the roll in 50 metre lengths, this netting sits at 2 metres high and is available in a wide range of colours.
Bulk Order Discounts
Please note all orders come with FREE UK DELIVERY regardless of quantities.
Buy 2 for 15% off
Buy 3 for 17% off
Buy 5 for 20% off
Buy 9 for 24% off
Buy 21 for 28% off
Netting
Length: 50 metres
Height: 2 metres
Specification: 60gsm
Colours: green, blue, yellow, black, red and orange
Finish: Eyelets applied along top and bottom
Cable Ties
Colour: black
Length: 200mm
Width: 48mm
Free UK Next Day Delivery
All orders of scaffold netting received by 1pm will be shipped to the UK mainland next working day with FREE DELIVERY regardless of quantities.
We are increasingly supplying a large number of European mainland countries with our range of products, if you would like a quote on non-UK mainland delivery please call 0121 308 6441 or email hello@crowdcontrolsolutions.co.uk