Buy Barriers
Chapter 8 Barriers | Crowd Control Barriers | Plastic Barriers | Posts And Chains
Crowd Control Solutions offer a wide range of barriers to suit your individual needs. We have Chapter 8 barriers for all of your roadworks needs, crowd control barriers for your event needs or for use on construction sites which can be painted or powder coated for high visibilty or to match corporate colours.
Plastic posts and plastic chains are available in red and white or yellow and black and can be purchased in any length you require. They are a great way to form warehouse demarcation areas, parking areas or used to section off an area to the general public.
Crowd Control Barriers And Pedestrian Barriers - Safety Barriers For Your Site Crowd control barriers are widely used to guide pedestrians at construction sites and events throughout the UK. With a simple interlocking system coming as standard on all of our barriersa and with a range to suit any and...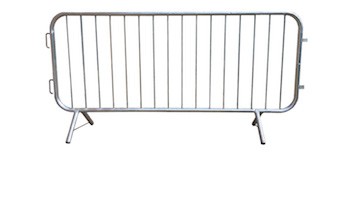 Plastic Barriers | Roadworks Barriers | Pedestrian Barriers What Are Chapter 8 Barriers? The Department for Transport has issued a guide for traffic management. Chapter 8 of this guide deals with temporary traffic solutions which includes the use of barriers. They are ideally used to guide...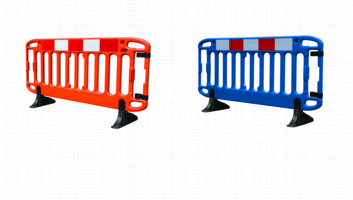 Colourful Crowd Control Barriers And Pedestrian Barriers Powder coated crowd control barriers offer a great looking alternative to our standard galvanised steel crowd control barriers. Taking away the sometimes harsh metal look of a finished crowd control barrier, our powder coated barriers are used at a variety...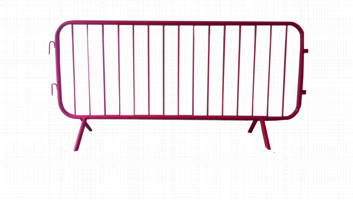 View Product Categories